Services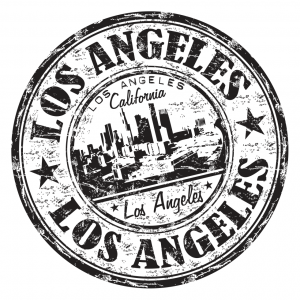 Appliance Repair Pros is the number one choice for residential and commercial appliance repairs in Los Angeles County. We consistently outrank the competition in price and our same-day service comes at no additional charge to you. We understand that every appliance repair is urgent. You rely on your refrigerator, dishwasher, oven, and freezer to keep your household running smoothly. That's why we have always offered prompt service calls around the clock, even on holidays and weekends.
Residential Appliance Repair
The cornerstone of our business is residential appliance repair. Our team is fully trained and experienced with all major household appliances including ovens, ranges, cooktops, dishwashers, refrigerators, washers, dryers, wine coolers, freezers, and more. For busy Los Angeles County families, appliance problems can cause serious interruptions, but we work hard to make fast repairs so you can get back to your routine quickly.
Commercial Appliance Repair
Over the years, Appliance Repair Pros has developed a growing relationship with local businesses. Restaurants and catering services rely heavily on our repair team for routine maintenance and emergency repair services for commercial freezers, refrigerators, ovens, and icemakers. When you rely on your commercial appliances to keep the business going, you can't afford to wait days or even hours for repair. We keep commercial parts in stock at all times to minimize the time involved in these urgent repairs.
New and Used Appliances
If you bought your refrigerator used and you don't have a warranty, that's not a problem. We are happy to provide service for both new and used appliances. In fact, we regularly service appliances that were purchased secondhand and we can oftentimes make these work like new, saving you hundreds of dollars off of the cost of buying brand new appliances.
24/7 Customer Support
When you call Appliance Repair Pros, you won't be forwarded to a remote operator. You'll speak to an actual person in Los Angeles County who understands appliance issues and can direct you to the best solutions. Our customer support representatives are friendly and patient and they will always take time to answer your questions before dispatching a technician to come troubleshoot your broken appliances.
Free Estimates
One of the major advantages of working with Appliance Repair Pros is the upfront estimates we give all customers. Before we do any work on your broken appliance, we will provide you with a detailed cost estimate. You don't have to worry about hidden charges or fees tacked on later. We try to be completely upfront so you aren't caught off guard by the final repair bill. We make every possible effort to keep costs down for our customers and we will never try to upsell you on expensive maintenance plans or parts.
Call today to learn more about the services we offer in Los Angeles County. Our customer support representatives will be happy to give you additional information or dispatch an experienced repair technician out to your home or business to give you a free estimate on appliance repair.