Commercial Appliance Repair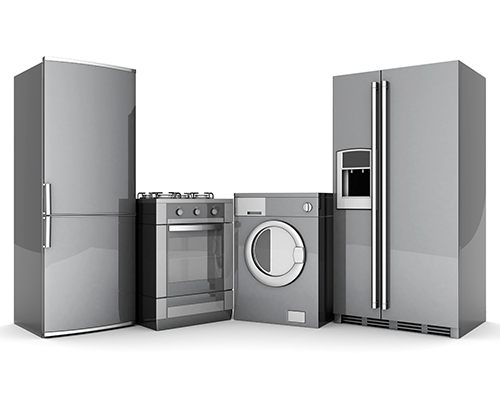 If a broken appliance is causing your business to suffer, allow us to help. At Appliance Repair Pros we are here to help. Our certified technicians are specially trained for commercial appliance repair. For over 20 years we have been providing the greater Los Angeles area with the best service. Your appliances are the life of your business and when they fail your business can come to a standstill. Stop waiting weeks for service and "special" parts. Give us a call today and we will have your appliances back up and running like new.
As the leading provider of appliance repair in the Los Angeles area we are known for providing the best customer service and the best parts. Utilizing the latest technology and education we are able to provide prompt and reliable service every time. We are dedicated to your needs and to making sure that your business does not suffer due to appliance failure.
Services Provided For Commercial Needs
Appliance repair Pros specialize in repair and service or commercial refrigerators, freezers, hoods, ovens, etc. Regardless of the appliance we have technicians that have been trained especially for that unit. We are dedicated to offering fast, reliable service any time you call. We have staff on call 24 hours a day and we will always respond on the same day that service is requested.
If your appliances fail, for any reason, do not assume the worst and think you must replace the unit. Let us save you thousands of dollars by repairing and servicing your existing units. Our goal is to have your business running smoothly and to save you as much money as possible.
Service Plans
Did you know That Appliance Repair Pros offer service plans? Did you know that we can service your appliances regularly and provide preventive maintenance? Did you know that we offer technical support 24 hours a day 7 days a week? We understand that your business does not sleep and neither do we. We have dedicated staff standing by right now to help you. Never again allow your broken appliances to dictate what you can and cannot do.
Quality Parts Guarantee
We have seen many parts providers come and go. While we understand the allure of saving a few dollars on your parts, we also understand that in most cases you get what you pay for. This is why we are dedicated to using only the highest quality parts in the industry. Your appliance was not built with aftermarket parts and we are not going to repair it with sub-par parts.
Who Do We Help?
Appliance Repair Pros has the touch of a small business with the reach of a large business. Your business is important to us. As the leading repair firm in the Los Angeles area we are regularly servicing appliances in schools, cafeterias, restaurants, law offices, police stations, and universities. Regardless of the job and regardless of the size of the issue we can and will help. Pick up the phone and call one of our friendly associates to get your appliances back up and running as good as new.